Collection Agency Bonds
Collection Agency Bonds in Florida
A collection agency faces unique challenges due to the very way that they conduct their business. Compared to other businesses, there are more risks involved at every level. That's why Florida collection agency bonds are so important.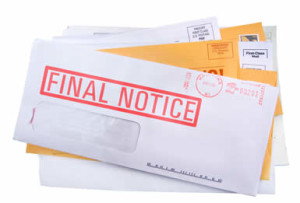 There are multiple types of collection agencies according to the latest collection agency laws. Florida breaks it down into two main categories, consumer and commercial collection agencies.
Each needs to obtain licensing. However, only a commercial collection agency in Florida is required to have a surety bond. They are required to have a $50,000 bond by the Office of Financial Regulations.
Consumer agencies still may choose to have bonding in place though, as it's a sign of a reputable business in good standing within the community. Reputation is key for any professional business, and particularly so in this case, where some individuals have a distrust for the business providers without the proper bonding in place.
ACI will be able to help you whether you're getting started for the first time, or whether you are maintaining the business operation of an existing collection agency. Miami, Orlando, Tampa, Jacksonville and everywhere in between, we have the expertise and knowledge you need to protect your business.
Of course, if you have any question about collection agency laws in Florida, the types of bonding and insurance which are required, or anything else, then feel free to get in touch with us.
You can contact our office for a free consultation and quote, or call us directly at 407.889.2612 and we'll show you how we can help with your Florida collection agency bonds.
Follow us to stay up to date, receive great offers & tips, and more:

View our business on Yelp