Louisiana Dealer Bonds
Louisiana Dealer Bonds for Auto Dealerships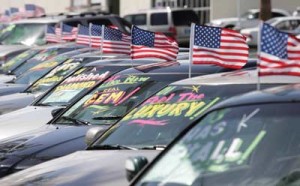 If you've been looking for an affordable and hassle-free way to get the Louisiana dealer bonds you need to maintain your Louisiana dealer license, then you've come to the right place.
At ACI, we have the experience and expertise you can depend upon. That means that you can be comfortable knowing everything is all set with your Louisiana dealers license. We'll help you meet your requirements, meet your deadlines, and find an affordable rate on the specific type of bond that you need.
Of course, keep in mind that there are different requirements for Louisiana auto dealers bonds depending on the specific type or classification of dealership you own. For instance, the ongoing requirement for used car dealerships is a bond for $20,000 for dealers who sold less than 120 vehicles in the previous 12 months, or $35,000 for those who sold more.
Therefore, it's crucial that you're up to date on the essentials. That's why we're here, and we'll help you through the process to make sure everything is correct and nothing is overlooked.
When you're ready to get started with a new Louisiana car dealer license, make sure your Louisiana dealer bonds are in place.
Call John at 407.889.2612 and we'll help you get started with your dealer bonds in Louisiana today.
Follow us to stay up to date, receive great offers & tips, and more:

View our business on Yelp