Florida Bars Workers Compensation
Buy Workers Comp Insurance for Bars & Clubs in Florida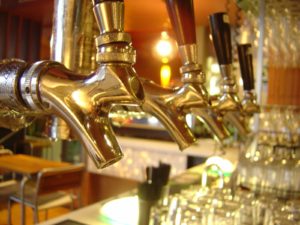 Bar and club owners in Florida need to ensure that their businesses are fully protected with workers compensation insurance coverage. Don't worry, we have your back. We can quickly and easily get you situated with a new policy that protects you without costing you a fortune.
Why Do You Need Workers Comp for Bars?
All that fun that takes place in your bar or nightclub is likely also a scene that can easily lead to workplace injury. Bartenders and back bar staff are dealing with all types of glassware, knives, and an environment that can be both wet and slippery. If you're crowded, which of course you hope, then the space is even tighter and hard to maneuver.
Of course, all businesses with four or more employees, whether they're full-time or part-time, are required to carry Florida workers compensation coverage.
Get Your Bars, Clubs & Nightlife Workers Compensation Insurance Quote Today
We'll get you started today with a fast, easy and absolutely free quote, with no obligation. Call our office at 407.272.1976. We look forward to hearing from you.