Construction & Contracting
Florida Insurance for Commercial Vehicles in Construction & Contracting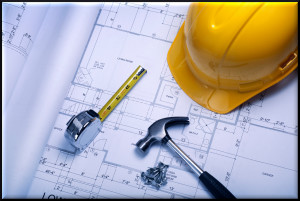 Do you own your own construction business? Are you a contractor, across any type of specialty or industry? You may have yourself covered with construction bonding or contractors liability, but what about your business vehicles?
All types of contractors, and anyone in the construction business, needs to protect themselves with business vehicle insurance in Florida. Commercial truck insurance will be available at affordable prices, whether you're a general contractor, painter, carpenter, roofer, plumber, or anything else.
All kinds of insurance for commercial vehicles is available too, whether you're driving a van, pickup truck, SUV, flatbed or straight truck, or anything else. This even includes a private passenger automobile you may use to get to and from the job site, or carry around light materials.
Get in touch with ACI today and let us help you find the best Florida business vehicle insurance or pickup truck insurance. It's an absolute must for anyone in construction or contracting.
Call us at 407.889.2612 and we'll help you get started with great coverage which is not only high quality, but also cheap commercial auto insurance you can actually afford.
Follow us to stay up to date, receive great offers & tips, and more:

View our business on Yelp