About
ACI Insurance Services: Leading Florida Insurance Specialists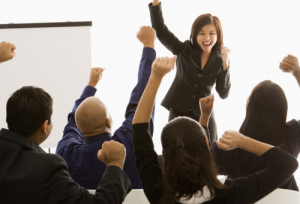 ACI Insurance continues to flourish and help our clients in every way possible, as we find affordable deals with the best Florida insurance companies year after year, helping individuals and businesses of all shapes and sizes. Take a look at our history and mission statement below to learn more about our company, and how we stand out as the cream of the crop when it comes to Florida insurance specialists.
Our History
ACI Insurance was established in 2004 by John Rothschild, and has been helping insure Florida businesses and individuals ever since — that's a decade of high quality service!
Thanks to our commitment to customer support and attention to detail, our dedication to providing top notch service for our clients, our ability to find affordable deals by working with dozens of providers, today we enjoy our status as one of the best Florida insurance agents around.
In 2001, John Rothschild had broken into the insurance industry representing AFLAC. As a top producer for AFLAC from Tampa east to Daytona Beach, and winning several top sales associate awards, John envisioned helping clients with all insurance, human resource, business consultation and payroll needs. In 2004, ACI was established in order to become one of the top Florida insurance specialists, while providing a one-stop, independent consulting agency for all of Florida's business needs.
ACI is, first and foremost, service oriented. That's one of the ways in which we believe we stand out from many other Florida insurance companies. Our knowledgeable, attentive and friendly staff will ensure all of your needs are met!
At ACI, press "1" for service because service is priority "1".
We welcome the opportunity to serve your needs in any way we can, and we are sure that you'll see for yourself that ACI Insurance stands out from the pack when it comes to Florida insurance agents.
Mission Statement – How ACI Stands Apart as one of the Best Florida Insurance Specialists
ACI is committed to earn your business by shopping the market diligently in order to secure the very best coverage at the very lowest cost and servicing you way beyond expectations.
John Rothschild
President
ACI Insurance Services
Ready to get started? Learn more about a few of our key services, such as surety bonds in Florida, business bonding, and commercial auto insurance, or call John at 407.889.2612 to ask any questions and receive a free quote.
Follow us to stay up to date, receive great offers & tips, and more:

View our business on Yelp